The Best Chocolate Chip Cookie Recipe
The best chocolate chip cookie recipe is not only comfortable and straightforward to prepare, but delicious. The healthy recipes need 20 minutes to mix the ingredients and make them into a batter.
You will need about 15 minutes to bake it and the total time required would be 40 minutes.
However, you also need to cool it once it is ready for a few hours so that you can consume it later with tea or coffee.
Equipment
To prepare any baking item, you will need a good oven in working condition. Hence, always invest in a good oven because you never know when you might turn into a chef. A large wooden spoon for mixing, few mixing bowls, an electric mixer, and a cookie dish or pan.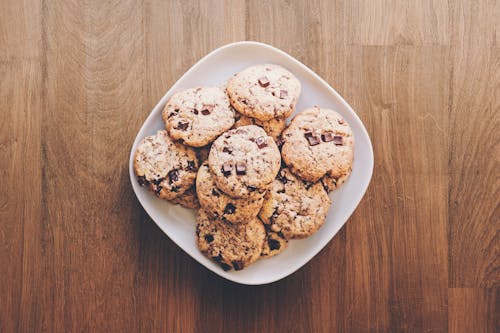 Ingredients
1/2 cup melted unsalted butter
1/2 cup brown sugar
1 large egg
1/2 cup granulated sugar
1 teaspoon vanilla extract
1/2 teaspoon baking soda
1/2 teaspoon salt
2 cups all-purpose flour
1 cup milk or semi-sweet chocolate chips
Method To Prepare The Cookie
Take the cookie dish or pan and grease using butter and flour. Then you have to line the cookie dish using parchment paper. Now you need to mix the brown and white sugar. Mix them. Now, you can add the melted butter.
Mix them properly using the electric mixer. Use low speed to mix it. Now, you can add the vanilla extract and egg in the electric mixer. Increase the speed to medium and mix them gently. Add in the salt, baking soda, flour, and in the end pour in the chocolate chips.
Baking Method
Use a cookie scoop and then spread the batter on each of the cups gently. You might want to allow it to cool down in the refrigerator for a few hours. Preheat your oven to 375 degrees F and then bake it for 15 minutes.
Other Serving Suggestions And Ideas
Cookies best had with milk. A warm glass of milk along with a plate of cookies, and you are done. However, you can also have cookies with jam, cream, and even jello. You could perhaps, crush the cookies and add them on as a topping for desserts.
As you can see, the options are endless. It is all about using some creativity and imagination. When preparing the cookie, you might want to make use of unsalted butter, unless specified.
Ideas To Implement
Controlling the amounts of salt used in any recipe for that matter is beneficial for health. Ideally speaking, 1/2 cup of salted butter = 1/4 tsp salt. If at all you are using salt, then make sure that you reduce the quantity.
You would also want to consider using nuts in your cookies or cakes. They are nutritious and healthy. Though you can dry roast them at home using a saucepan without oil, many brands are offering them without salt or lightly salted.
Conclusion
Another thing to note here would be to use melted butter. It gives a toffee-like flavor when combined with sugar. They can easily be packed in containers and bags; it can last up to 6 months without getting spoilt.
Preparing healthy recipes is all about using healthy food ingredients in them, and doing that you are enabling yourself to remain in good health and stay fit.